Community Partnerships in Action!
Accessing a reliable car to get to work, take your kids to basketball practice or simply bring home your groceries, can be a major obstacle for many families in Windsor & Essex County, especially if you have faced significant challenges such as April working hard as a single parent of Dominic and Luka, or Shawn who faced a 4-year battle with cancer while raising his son Mason.
Thanks to the partners of Rebuilding Wheels / Rebuilding Lives these two local families drove away from Benson Auto Parts and Beverley Tire & Auto, in donated, repaired, used-vehicles at no cost to themselves. This program provides real-world, hands-on experience for students of Ecole Lajeunessse, who get to learn about car repair on an actual vehicle and then see the fruits of their labour on the appreciative faces of the recipients.
All community partners are proud to participate in this impactful program: Benson Autoparts, Beverly Tire & Auto,  Ecole Secondaire E J Lajeunesse, Jeff Smith's County Chevrolet Essex, United Way/Centraide Windsor-Essex County and Family Services Windsor-Essex.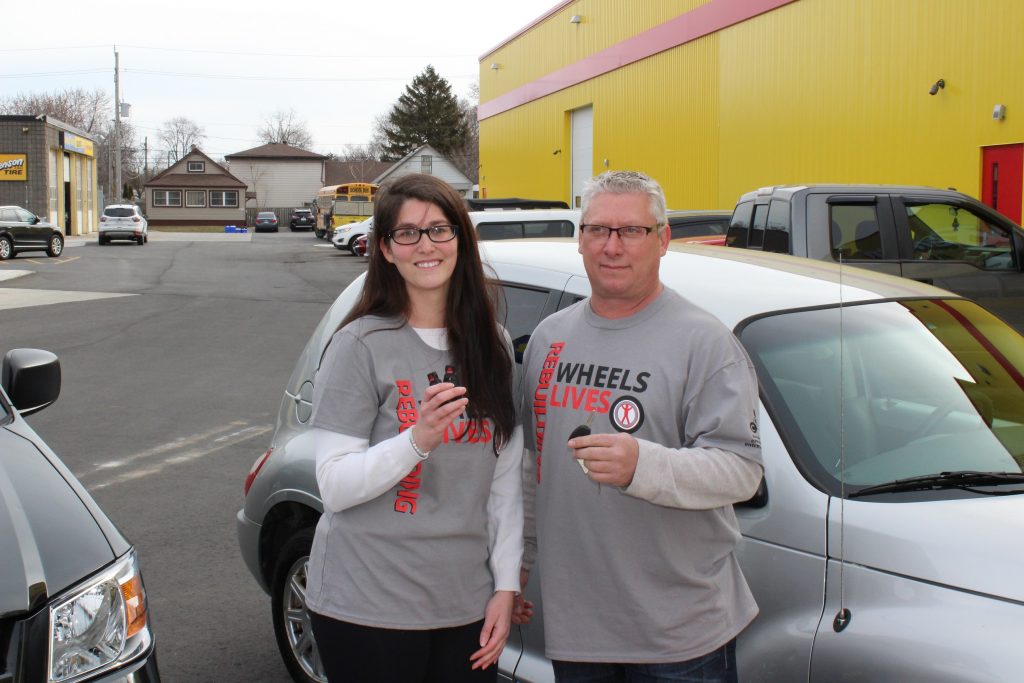 Good luck to April, Shawn and their respective families who are now driving on to their next phase of life!